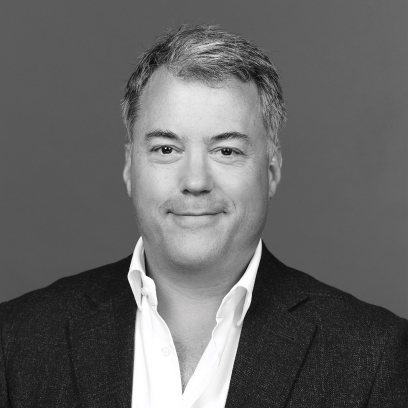 Mathieu Péloquin
Senior Vice-President, Marketing and Communications
Mathieu Péloquin was appointed Senior Vice-President, Marketing and Communications of Stingray in 2013, overseeing marketing and communication strategies and plans across all lines of business.
Mr. Péloquin brings more than 15 years of experience as an expert marketer, strategist, and inspiring leader to Stingray. Prior to joining Stingray, Mr. Péloquin was VP of Marketing at Transcontinental Media Inc. and VP of Transcontinental Media Inc.'s Digital Marketing Solutions Group from 2010 to 2013.
He also held several executive positions at Reader's Digest Magazines Canada Limited and co-founded Equinox Marketing Services. Mr. Péloquin never misses an opportunity to give back to the industry and the community. He has been a member of the Relationship Marketing Association and the Canadian Marketing Association for many years.
He has also been a board member of the Fondation de l'Institut de Nazareth et Louis-Braille since 2008. Since 2012, he has been a cabinet member for the United Way campaign of Greater Montréal and takes part in Le Grand défi Pierre Lavoie, a Québec-wide campaign with a mission to help young people to adopt healthy life habits.
Mr. Péloquin is a CPA, CMA and holds a Bachelor of Commerce from the School of Management of the Université du Québec à Montréal.