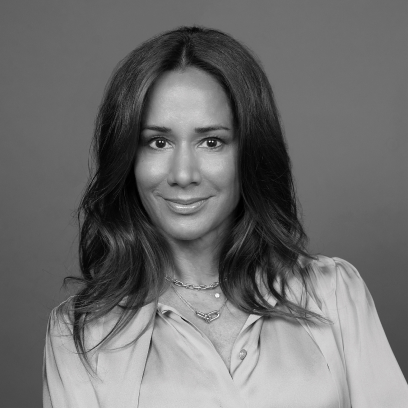 Claudine Blondin
Co-Chair of the Claudine and Stephen Bronfman Family Foundation
Member of the Corporate Governance Committee and the Human Resource Committee
Claudine Blondin is a committed philanthropist, seasoned marketing executive, and is an Institute-certified director (ICD.D) from the Institute of Corporate Directors.
She worked for close to 10 years at Molson Coors Brewing Company, most recently as Strategic Marketing Brand Manager-Québec Division. As Co-Chair of the Claudine and Stephen Bronfman Family Foundation, Ms. Blondin uses her keen business sense and leadership to ensure that the Foundation optimizes its investment in the different projects and causes to which it is committed. This Foundation, motivated by innovation and creativity, was established to carry out philanthropic activities, including support for the arts, the environment, youth entrepreneurship, and the Jewish community locally and abroad.
Ms. Blondin currently serves as Co-Chair of Gen J, an innovative project in Montréal whose mandate is to strengthen Jewish identity and attachment of future generations. She also sits on the Boards of C2-MTL and of the OSMO Foundation (Notman House), a Montréal-based organization dedicated to improving the startup ecosystem for technology companies.
Ms. Blondin is also a member of the Public Art Committee of the City of Montréal and of the Marketing and Sponsorship Committee of 375 MTL, the organizational body for the celebration of Montréal's 375th Anniversary. Ms. Blondin is the recipient of the Queen Elizabeth II Diamond Jubilee Medal in recognition of her significant contributions and achievements. She holds a Bachelor of Business Administration (Marketing) from Université de Montréal – HEC Montréal.